Create high quality renders of your Altium boards
Create realistic renders of PCBs for model shots
Create a realistic model
Although this should be very straightforward, and while the 3D view in Altium is very accurate, getting it out of there is an entirely different story.
Step 1
This is, as you'd expect to export a STEP file from Altium.
Use File > Export > STEP 3D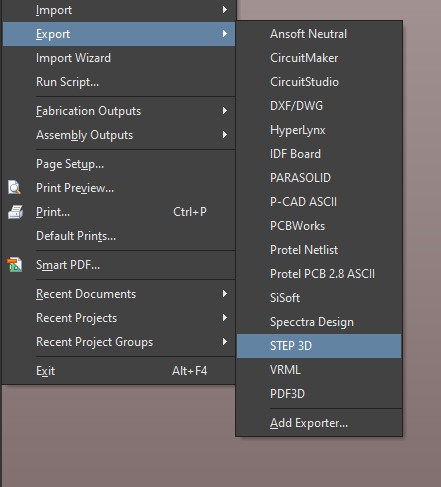 Remember to export all 3D bodies as well. But you get no traces, silkscreen or pads in a STEP file.
So on to the next step.
Step 2
Open the STEP file in Fusion 360 (or Keyshot - the process is similar)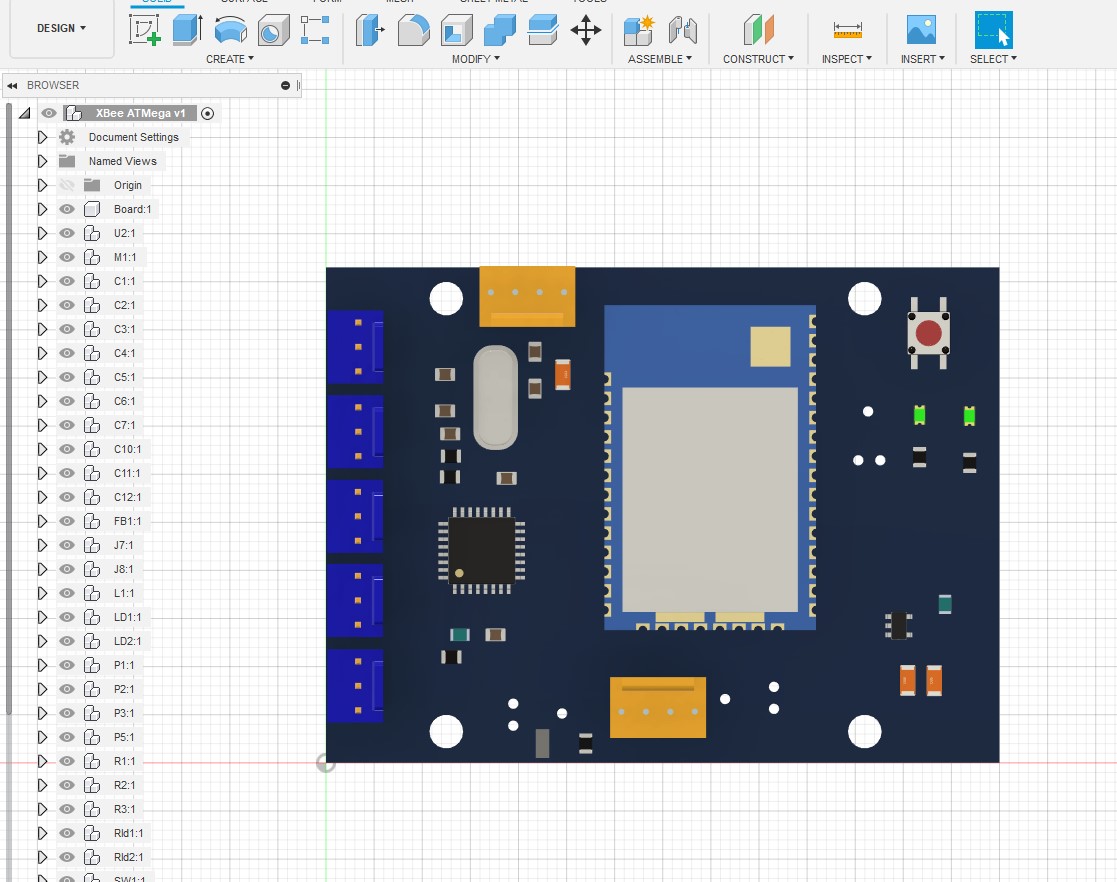 Make sure the main solids are free from errors, and there's no z-fighting.
Step 3
In Altium, open Page Setup and Print Properties.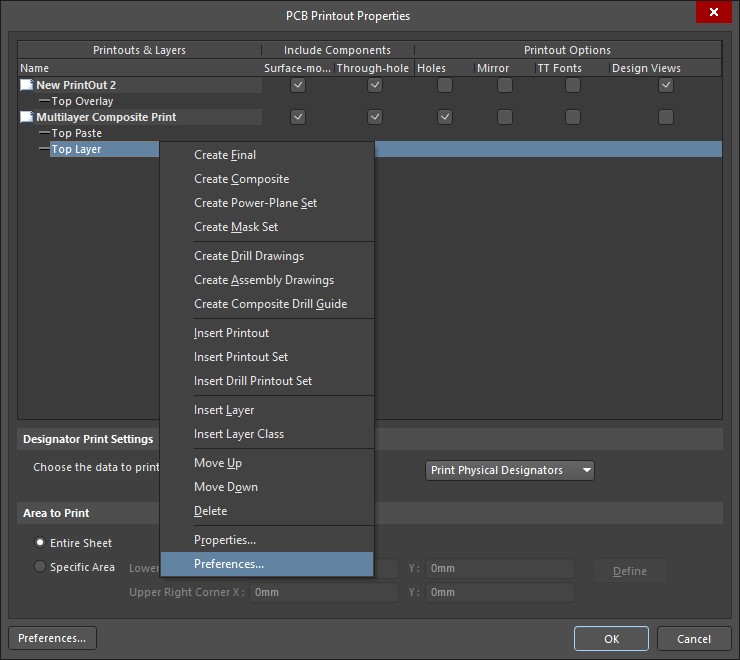 Right click any item and select Preferences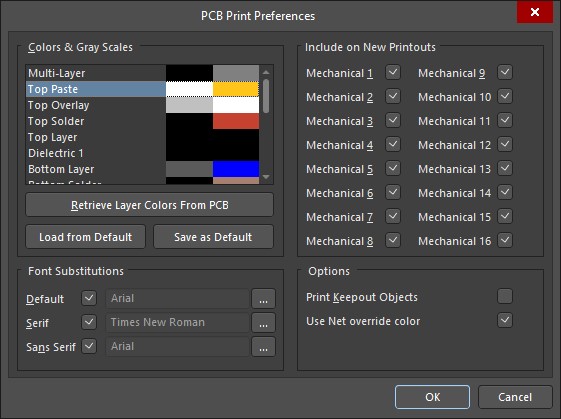 Set the Top Paste layer colour to gold, tin
Set the Top Overlay colour to white
Set the Top Solder colour to black or a darker colour
Remove the other layers, and set up a composite image in this order: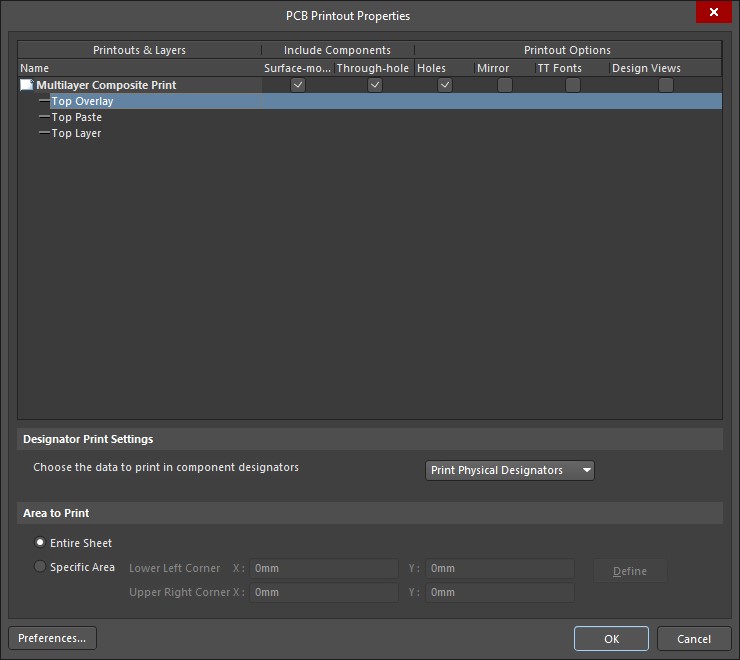 Print as a PDF. Convert to PNG or TIF.
Step 4
Import the image into Fusion 360 as a decal: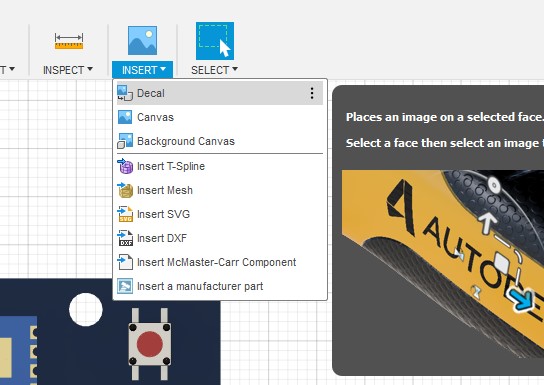 Select the top face. Make sure Chain Faces is unchecked.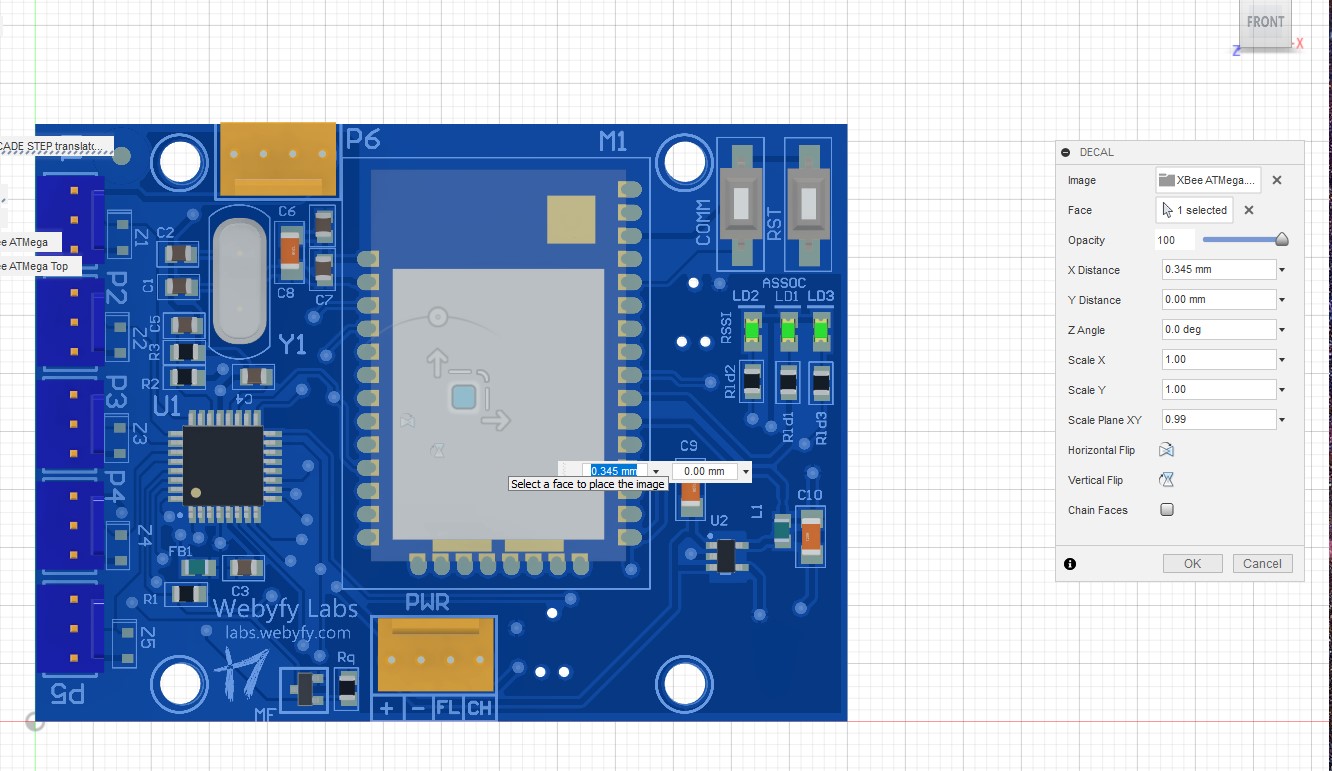 Move the decal into position.
Step 5
Open the Appearance tab, and map more accurate to the existing materials.
You can do this by selecting a material, selecting all instances of it, and dragging a new material.
Here I'm adding a polished gold material for the castellations.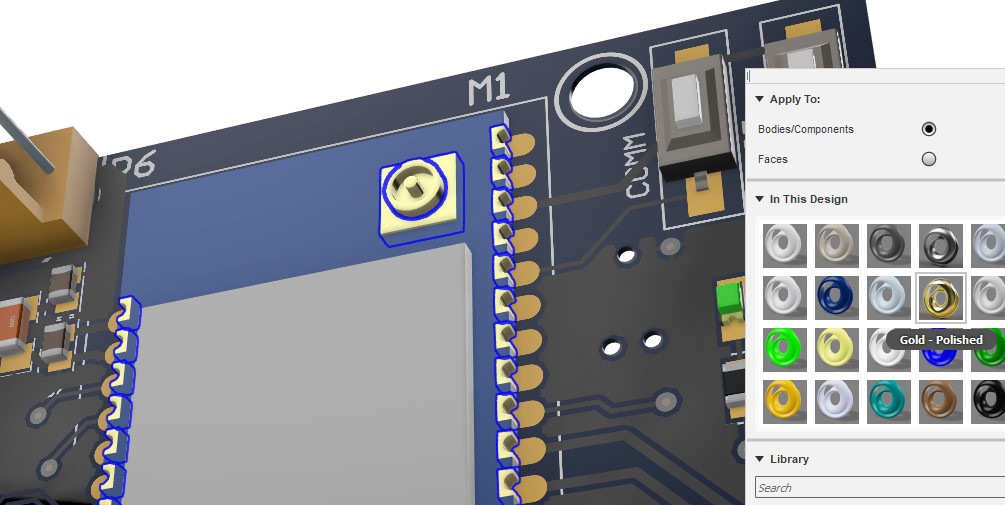 Now set up some soft lighting , a solid environment color, and hit Render!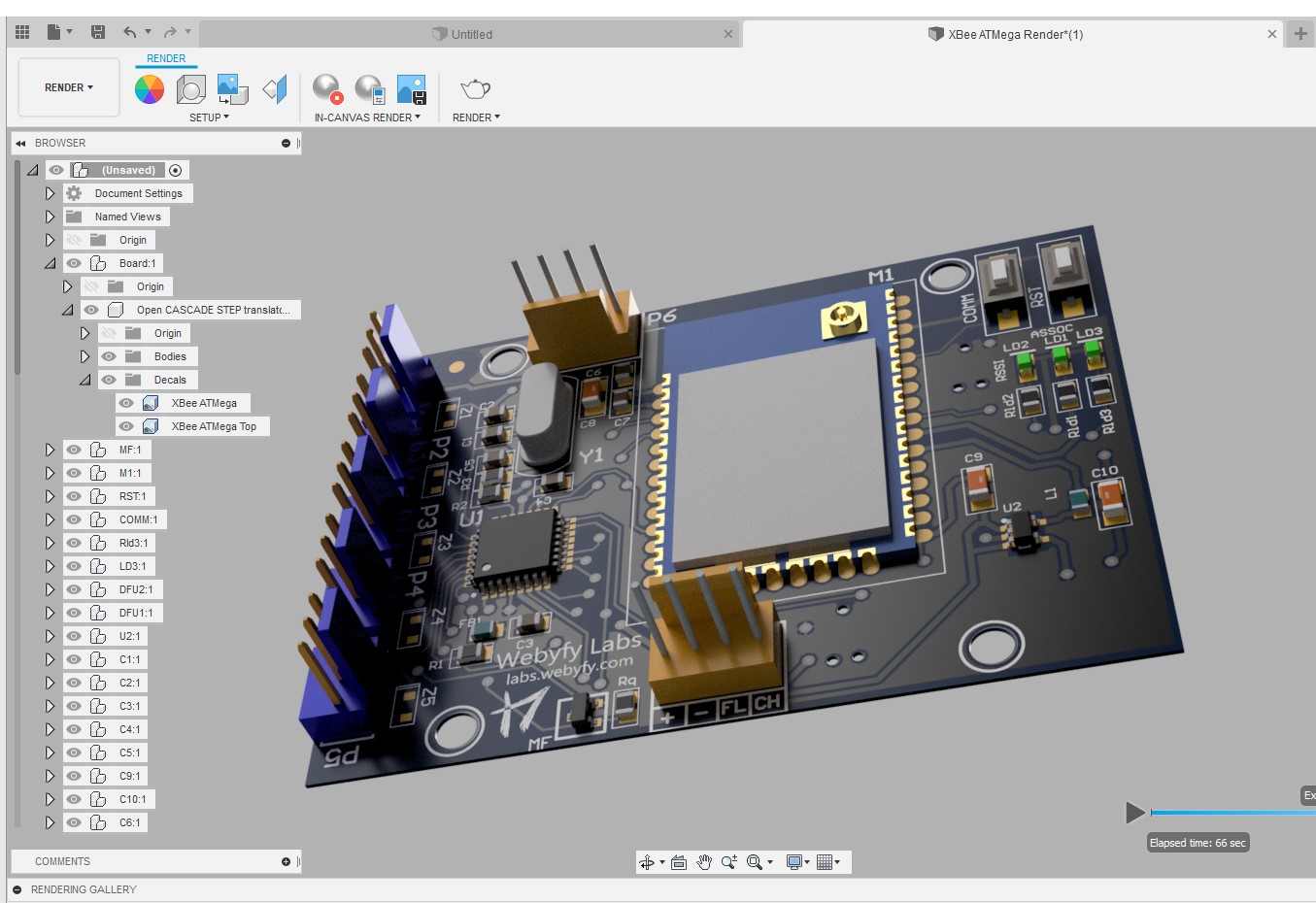 And you should have something like this.
---
Last modified on 2019-02-19